This isn't anything new, since Ian & I resolved to go to Chartres back in November. But I found this web site:
This is a fundraiser for the restoration of stained glass windows in bay 140 in Chartres Cathedral – to be completed in 2016! I wonder if they will be finished by Pentecost that year. It would be neat to see the project completed, but I am simply excited to be going at all!
But for the Year of Our Lord 2014, I should have some goals written down.
Chartres and Fitness goals:
Set a fixed amount of money aside for the Chartres trip each month.
Set monthly goals: endurance while walking, weight loss, diet adjustments to level of activity.
Learn to use the heart rate monitor Ian gave me!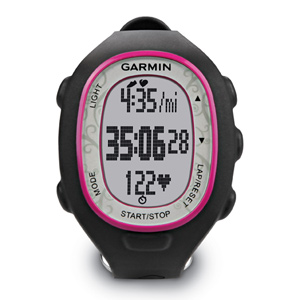 Set goals and start training with a friend who has agreed to be my personal trainer.
Stay accountable with my "loser buddy."
Walk or exercise every day. Set a specific time for this.
Drink enough water every day. I can make this part of a daily check list on my phone.
Learn more about how to exercise effectively and safely.
Find out about pool membership and swim regularly if not cost-prohibitive.
Family:
Schedule time to spend one-on-one with each of the kids, especially the girls!
Make time to go to the museum with our new family membership which we received for Christmas.
Try to minimize or consolidate doctor and dentist appointments so I have more time at home.
Dedicate a specific time to grading school papers.
Schedule Confession for the kids and take them.
Personal:
Blog every day, or at least once a week, on the Liturgical Year/Feast Days, Family, and/or Pilgrimage Prep. Set specific time to blog.
Set specific times for prayer (Divine Office and Rosary), spiritual reading, examination of conscience, and Scripture daily. Keep prayer area clear of distractions. Note: this is not my house, just a beautiful prayer space I found a picture of:
Schedule regular Spiritual Direction and Confession!
Find a quiet place for a desk that is just for correspondence and bills. Keep it clean!! (Note: also not my desk)
Save up for a Breviary since I had to return the one I borrowed from Fr. O'Neill. Or at least get a good app for my phone.
Read the Etsy-preneurship book Ian gave me, and refurbish my shop. Make more dolls and things to sell. Enlist the older kids to make things as well! Schedule time for reading, making, and doing.
Set regular time aside to sew the kids' Christmas stockings. Goal: have Susan's, Peter's, Maria's and Nana's done by Thanksgiving! That means finish Susan's in January, and then have a stocking completely done every 3 months. Enlist the help of the older kids.
Save up for a new Bosch motor so we can make bread regularly again!